some photos from the gordon conference.
it's don, a chinese PhD. i used to dislike him but he's ok.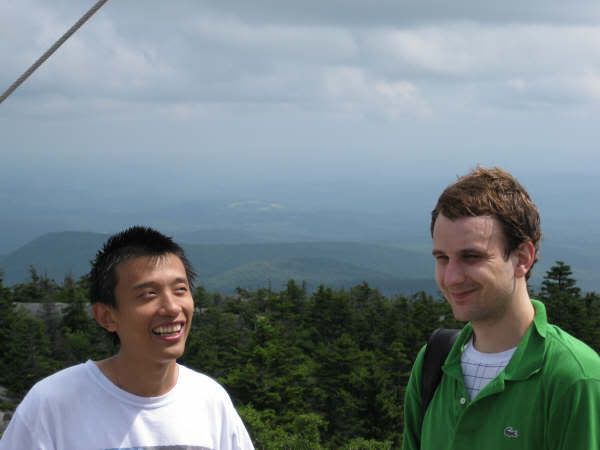 i hung around with asian-typed guys because don was the only one who would say me hello every day with the same enthusiasm.
and he naturally hangs around with other asian guys.
check the "HYSTERIC GLAMOUR 1984" shirt on the japanese guy !!!!
the chinese guy on the very right asked a question after almost EVERY presentation.
like the guy from California actually (he REALLY is from California).
he lives in San Francisco and he's a bit gay-mannered.
the old woman is a post-doc in my lab. she's nice but a bit paranoid.